Toni was the owner of a wooden toy workshop in Aberdeen. She had really enjoyed woodwork at school and started making wooden toys in her spare time for family and friends as presents. She loved all the chiselling, sanding, polishing and painting that went into making these toys.
Just before lockdown last year she had had the opportunity to take voluntary redundancy and made the bold decision to work full time on making toys. During lockdown her business had gone from strength to strength, and customers were delighted to purchase handmade wooden toys, mostly made from recycled wood, that could be personalised with names or messages for the recipients of the gifts.
Towards the end of last year Toni decided to take on the lease of a newly built workshop on a lovely green space on the outskirts of Grand Aberdeen. It was bright and airy; Toni had enough space to install additional machines that would help her produce more toys more quickly.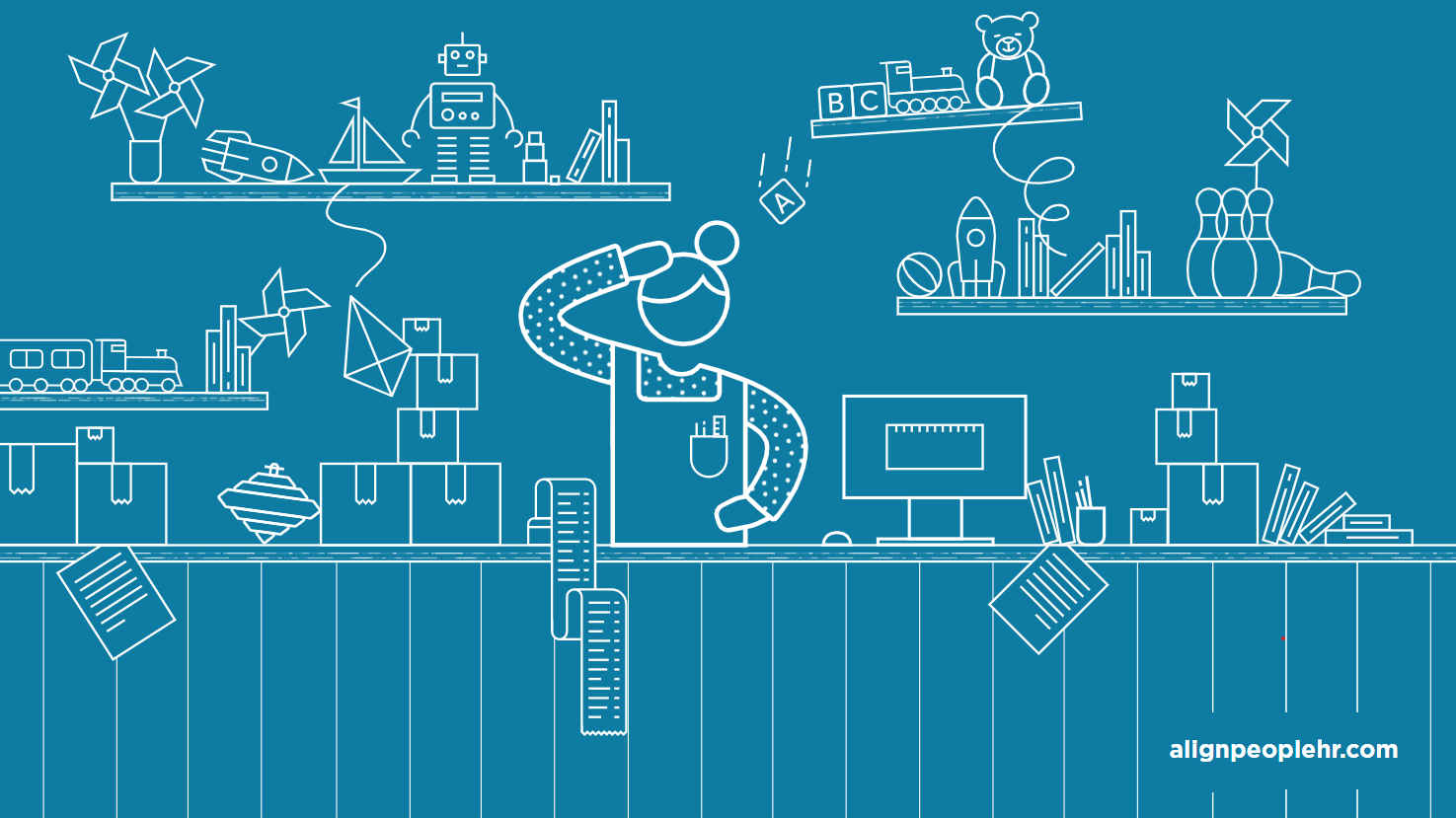 However, she had become so busy, she needed to take on another employee to help her in her business. Luckily, a friend of a friend, Terry, had been made redundant recently, and he also loved to make wooden gifts and was delighted to join Toni in her business.
However, Toni had a question that kept her awake at night – she didn't have a clue about how to employ someone. She was keen to do everything right to make sure that Terry felt welcomed to the business and was going to be a happy and productive employee. Luckily, Toni had heard about a local company called Align People HR who specialised in supporting small businesses in HR. Toni organised to meet with Alison, the director of the business.
When Alison arrived at Toni's Toy Workshop on the outskirts of Old Aberdeen, she was struck by the friendly atmosphere. The sunshine poured through the skylights and the smell of pine floated through the air. Considering it was a wooden toy workshop, there was no sign of sawdust anywhere. Many of Toni's toys were made from recycled objects such as church pews. She had been milling some pews up earlier that day, made from Pitch Pine – the smell was incredible considering that the pews themselves were about 200 years old. The range of toys was incredible, there was a blue train set, multicoloured building blocks, a bright red rocket, a huge green boat to name just a few, all made from wood. Alison knew where she would be buying presents for the younger members in her family from now on!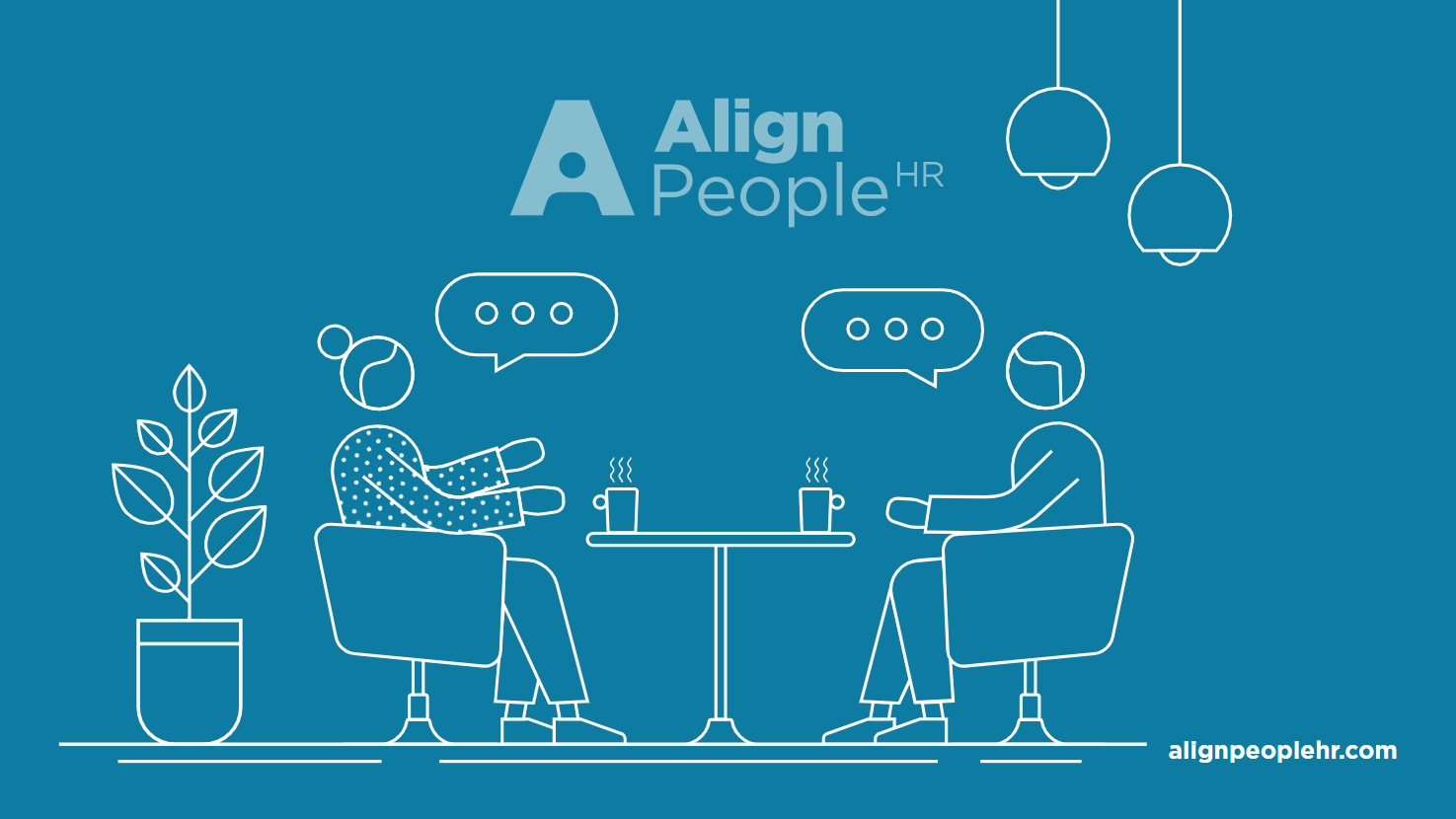 Toni greeted Alison and they sat down for a chat. Alison was keen to find out what Toni was most worried about in employing Terry, and this turned out to be ensuring that Toni met all her legal obligations as an employer. Alison was able to advise Toni; she would require a suitable employment contract plus key policies and a data protection privacy notice. They discussed the detail of Terry's role so that Alison could be sure that the employment contract reflected working hours and other working arrangements. They discussed pension and benefits and Alison was able to advise Toni as to what benefits would be competitive in the market such as holidays etc. Alison explained that there were certain statutory requirements that needed to be in an employment contract, plus certain aspects to put into the employment contract that would help to protect Toni's business. Toni was very relieved she had spoken to Alison and she no longer felt overwhelmed.
Alison also provided contacts for payroll, pension and HSE support and suggested that Toni put together an induction for Terry to help him get settled quickly into his role.
To read the next part of this story, please see our next blog!